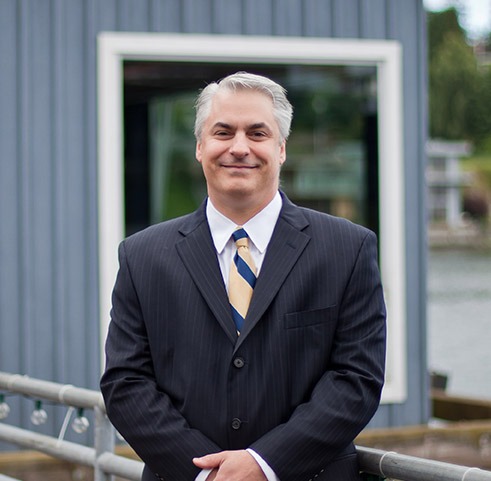 Douglas Zellers
- GM & Co-Owner
In his nearly 40 years in the hospitality industry, Douglas Zellers has had the opportunity to lead a diverse range of food and beverage operations, execute multiple high profile grand openings, restructure iconic programs, and has had the honor of working with Seattle's top hospitality brands leading some of the most amazing teams.
Raised in Pennsylvania, Douglas worked his way up the culinary hierarchy within a wide range of food and beverage operations including family-owned businesses, multi-unit operations, and a local ski resort. Graduating from Dickinson College in 1991, Douglas then moved west to join the emerging global food and wine scene in Seattle. Finding a niche as a grand opening and turnaround specialist Douglas has helped open The Port of Seattle World Trade Center private dining rooms, The Wild Ginger 3rd and Union, and The Triple Door Music Theater. In the last 12 years he has helped reposition and revitalize food and beverage programs at the Washington Athletic Club and Palisade Waterfront Dining.
Douglas finds passion through service and after 11 years of dedication is now emeritus Chef du Sommelier for the annual Auction of Washington Wines that benefits uncompensated care at Seattle Children's Hospital. His dedication to the advancement of the Washington wine industry helped earn him the 2010 Walter Clore Honorarium, the Washington Wine Commission's lifetime achievement award. Douglas continues his giving though mentoring many of Seattle's young up and coming food and beverage professionals not only within the teams that he leads directly, but also through participation at organizations such as FareStart and the Seattle Community College Culinary Advisory Board.