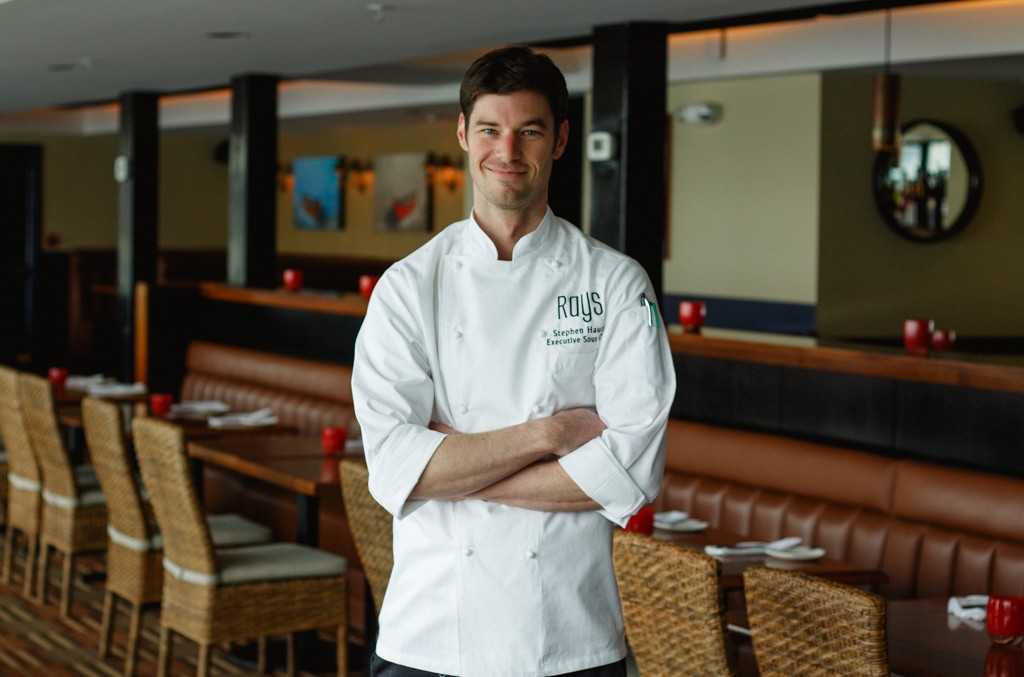 I am thrilled to announce that our long time team member and current Sous Chef Steve Hauch has been promoted to Ray's Executive Sous Chef! Steve is a sharp, hard working guy and this new role cements his dedication to Ray's and continuing our legacy of high-quality, sustainable seafood.
Steve was a very important part of my early education at Ray's Boathouse. In a time of great change and forward progress I personally felt comfort in the knowledge he was able to impart on me. A valuable professional to the Ray's team for nearly a decade, he has worn many coats. From line cook in the Café to supervisor in the Boathouse kitchen to the position he has excelled at the most, purchaser and finally Sous Chef.
It was a great fit to first bring Steve into the management team and now I am honored to have him with me as an executive. I have endless confidence in Steve's ability to carry on the traditions and standards that Ray's Boathouse set so many years ago, being a leader in sustainability and quality, locally sourced products. He has maintained old relationships and formed new ones with the hope of continuing success at Ray's.
Congratulations Steve, you are an amazing team player and a great asset!
Our General Manager Douglas Zellers shares in my passion and joy for Steve's advancement and has said that, "Steve must be very proud of having earned the position of Executive Sous Chef. The impact that Steve has on the food we serve is immeasurable. The single most important area that he continues to excel at is sourcing. By working face to face with our fishermen, farmers, and grocery purveyors to source only the best ingredients, Steve carries on the legacy that has made Ray's a premier Northwest dining destination. Steve's kind nature, keen eye, and passion for quality plays a crucial role in Ray's success. We are excited to formally recognize his efforts and help him advance in his career. I am honored to be on his team."
Please join us in congratulating Steve in this new chapter of his career! Although behind the scenes, you have no doubt experienced his excellent work and influence at Ray's. We look forward to seeing you soon in the Café and Boathouse!
– Paul Duncan, Ray's Executive Chef