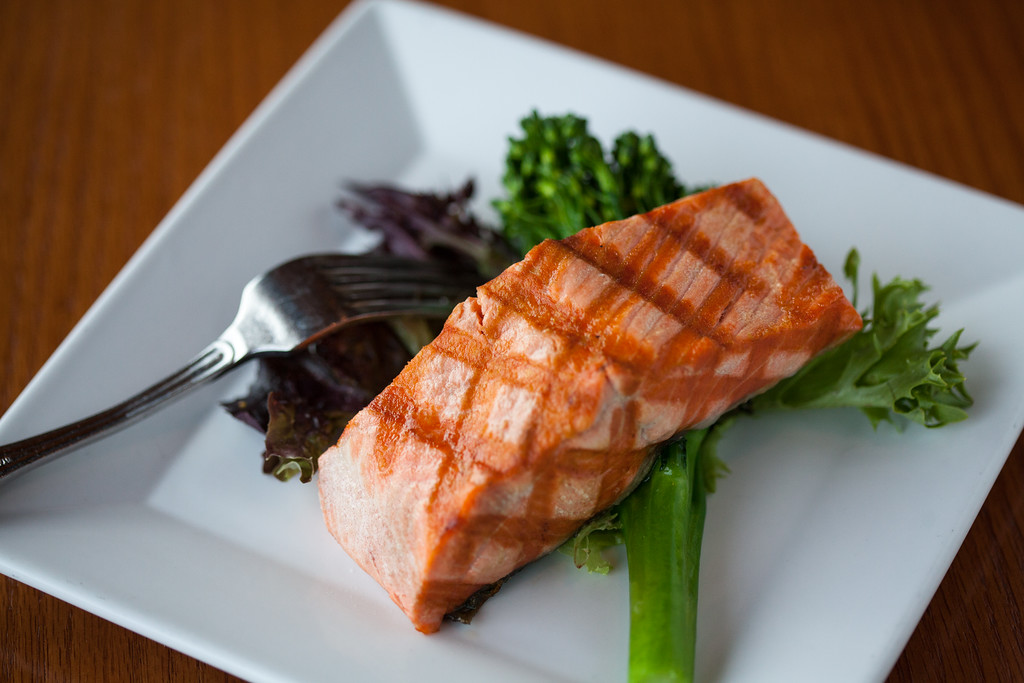 The summer fresh season is winding down for this year's Fresh Fish Series, but we're going out with a bang! Our friends in Alaska, Mike and Nelly Hand of Drifters Fish will be setting nets on the Copper River Delta searching for the last of this year's salmon species to swim up the river, and be delivered to Ray's this weekend!
Copper River Coho aka "silvers" may not receive the hype that its bigger brother King salmon gets, but it has made the long journey back to its spawning grounds, and although silvers are more lean than kings, they are fit and full of the same healthy protein and omega-3s.
Make your reservation for Saturday, September 9 and Sunday, September 10 in our first floor Boathouse, as our Coho will be air flown and delivered to Ray's fresh on Saturday. Our  veteran fish monger Thai Hong will be filleting Saturday afternoon for evening service and we have a gorgeous preparation in store for you:
Crispy Copper River Coho salmon with a rich, creamy corn sauce, roasted cauliflower dusted with fennel, arugula and pepitas. 
For Boathouse reservations call 206. 789.3770 or click here.
See you this weekend!
– Steve Hauch, Executive Sous Chef