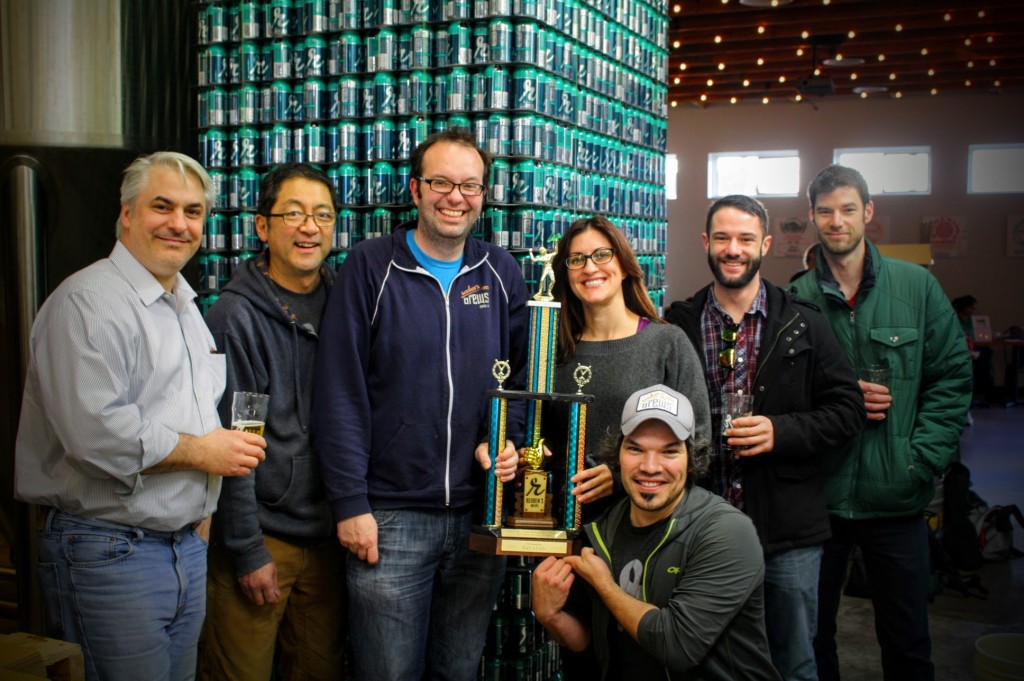 Congrats to Reuben's Brews!! Winner of our first Ballard Beer Awards voted by the people! Thank you to all who voted throughout the contest! It was a great showing and we're prouder than ever to be a part of the Ballard community!
Join us for our Ballard Beer Awards Dinner with Reuben's Brews on Saturday, March 5 at Ray's Cafe!
Our 5-course menu compliments the flavor notes of each Reuben's beer paired alongside it, from smoky to sweet. Meet Reuben's team, and our Executive Chef Paul Duncan, as they guide you through the menu and talk about the nuance of flavors in each course.
We're also excited to debut Reuben's first canned beer! Their Gose will be making its first public appearance during our reception. You can be the first to try it!
Seating is limited and by reservation only. Please reserve today by calling 206.782.0094 or emailing rays@rays.com before they go! $65 per person, inclusive of gratuity and tax. Dinner begins at 6pm for all guests.
Reuben's Brews Beer Dinner Menu
Reception
Tarragon fritters, spiced Marcona almonds
Gose – German style sour ale; bright lemon, refreshingly tart
Appetizer
Penn Cove mussels and Uli's chorizo
Sherry reduction, grilled bread
Dark Lager – Light lager notes, cocoa, crisp and refreshing
Starter
Crispy pork ribs
Sweet and spicy mustard
Crikey IPA – Tropical citrus, pine backbone
Entree
House smoked sablefish and chips
Cole slaw, jalapeno tartar sauce
Hoppy Rye – Sweet berry fruit, lime, grapefruit, crisp finish
Dessert
Chocolate Caramel Crème Brûlée
Caramel sauce
Foreign Export Stout – Coffee, sweet caramel