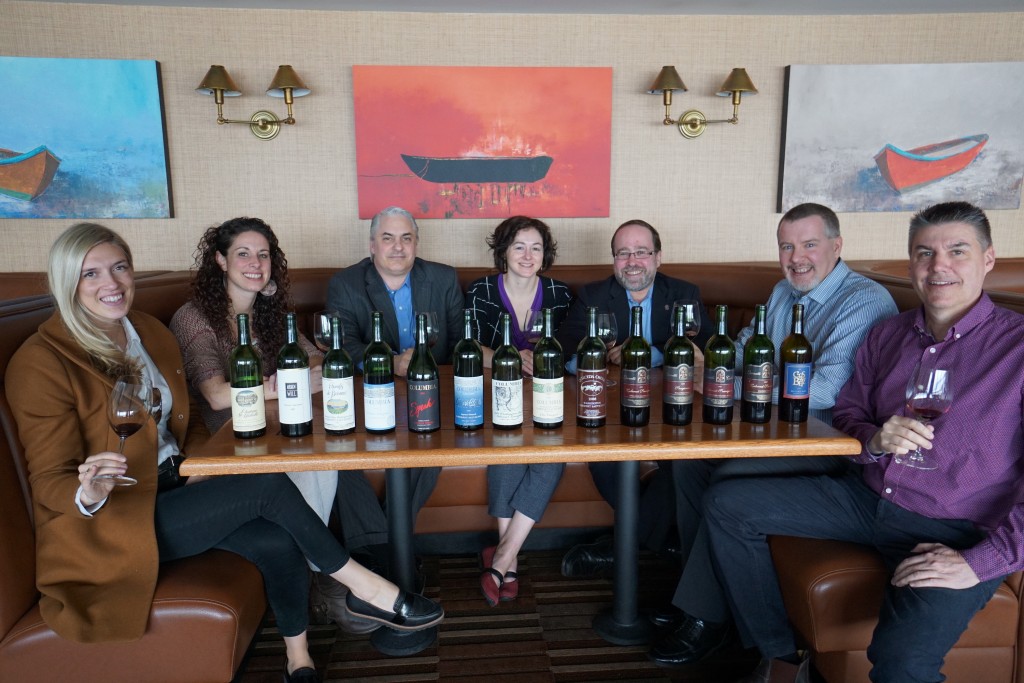 What is old is new again?
I admit it. I am guilty of holding on to my silk paisley ties that were fashionable many years ago in hopes that they would be stylish enough to wear again. Certain things never go out of style, right?  OK, I admit I know close to nothing about fashion but I do understand/respect pedigree and I have learned patience.  While I still have my ties "cellared" I recently "un-cellared" all of my oldest Washington Wines.  I promised Sean Hails (Winemaker, Columbia Winery), Master Sommelier Thomas Price, Sean Sullivan (Founder, Washington Wine Report), and a few other esteemed colleagues that we would double blind, taste, and casually compare notes on 14 rare older Washington wines. Both pedigree and patience showed up in spades at this recent private tasting. I can't think of a better way to support of Washington Wine Month than to, once again, prove that Washington wines stand the test of time.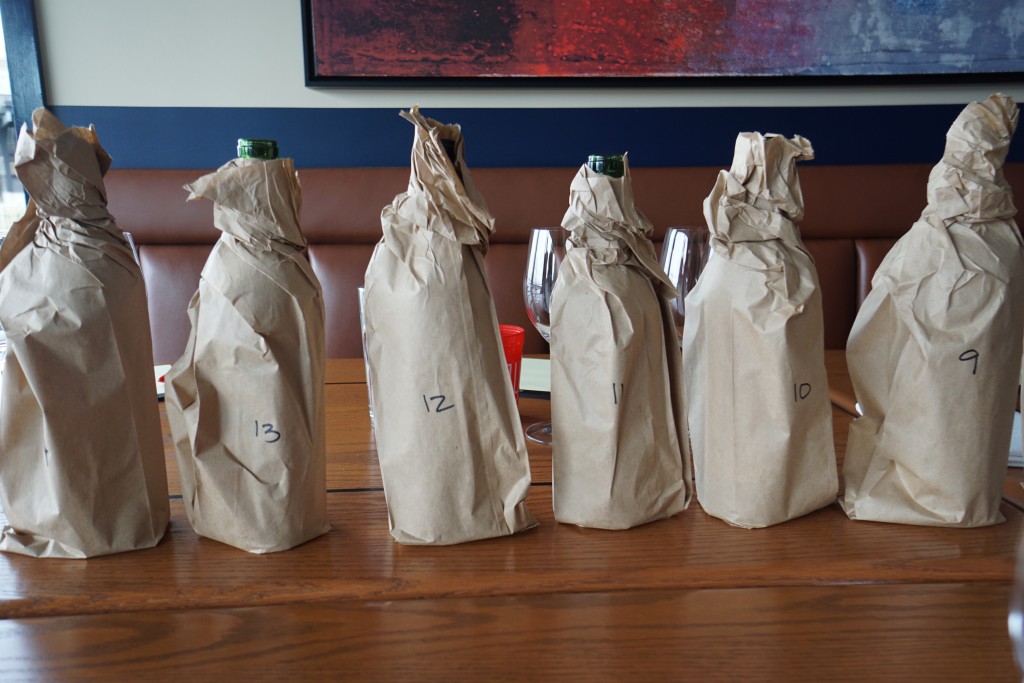 While we passed brown bagged wine around the table the conversation was for the most part was quiet.  The typical technical 'cork dork' lingo with tasting note spreadsheets and laptops was absent. And we are all guilty of sometimes getting lost in the west facing view from Ray's Boathouse dining room, but this was not the case either. What was clearly present in the silence was the contemplativeness of what we were tasting.  What we were lost in was the ageless beauty of Washington wine produced in its infancy by pioneers such as Master of Wine David Lake and vineyard genius' like Otis Harlan. The transition from the 80's through the 90's was seamless and the most impressive part to me was less the winemaking skills, and more the consistent sense of place. The foresight and skill to seek perfect areas to plant and farm vitis vinifera and capture the vision of the early pioneers is something that was contained in every one of these bottles. And it poured out beautifully.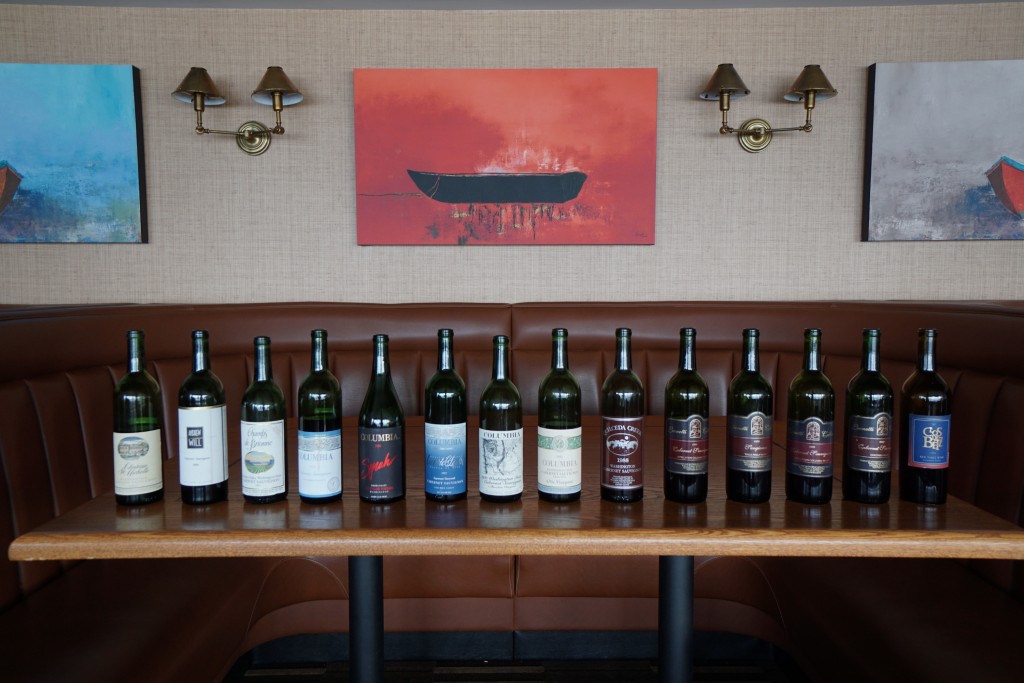 Two wines stood out as our favorites so we of course unveiled them first.  The 1995 Leonetti Cellar Cabernet Sauvignon was tops pretty much across the board. Running a very (very) close second was the 1988 Columbia Winery Red Willow Vineyard Syrah.  If you are old enough to recall (or smart enough to read the back label) this was the first Washington Syrah ever produced for sale.  It was showing beautifully. Again, quiet contemplation.  Impressed, oh yes. Surprised, not at all.  The first Syrah from Washington: Patience and pedigree.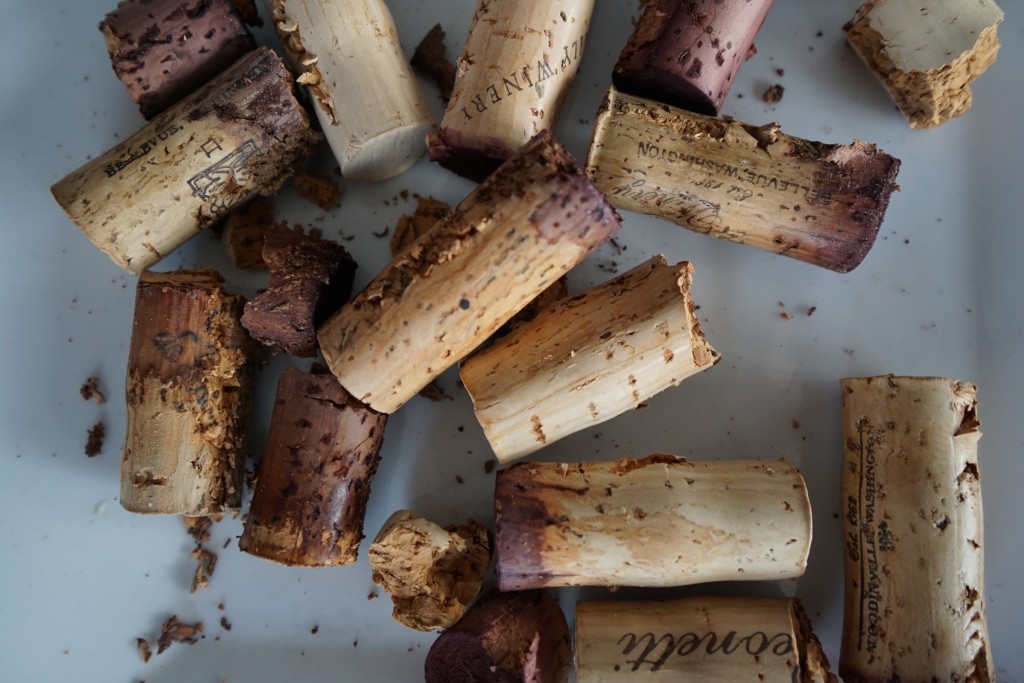 Washington wine as it is today was built on the stakes that were driven into the ground in the 60's. Each of us that has made a living buying, selling, and serving Washington wines should take a moment and re-up on the history behind it.  Get back our roots.  Pull an old bottle out and enjoy it. May you be as impressed as we were. Paisley ties not required.
– Douglas Zellers, Ray's GM
Wine Tasting Lineup:
1980       Chateau Ste. Michelle Cabernet Sauvignon
1981       Columbia Winery Bacchus Vineyard Cabernet Sauvignon
1982       Columbia Winery Otis Vineyard Cabernet Sauvignon
1983       Champs de Brionne Cabernet Sauvignon
1987       Columbia Winery David Lake Sagemore Vineyard Cabernet Sauvignon
1988       Columbia Winery Red Willow Vineyard Syrah
1988       Quilceeda Creek Cabernet Sauvignon
1992       Andrew Will Cabernet Sauvignon
1993       Leonetti Cellar Cabernet Sauvignon
1993       Columbia Cabernet Sauvignon
1995       Leonetti Cellar Cabernet Sauvignon
1997       Leonetti Cellar Cabernet Sauvignon
1999       Leonetti Cellar Sangiovese
1999       Betz Family Winery Clos de Betz