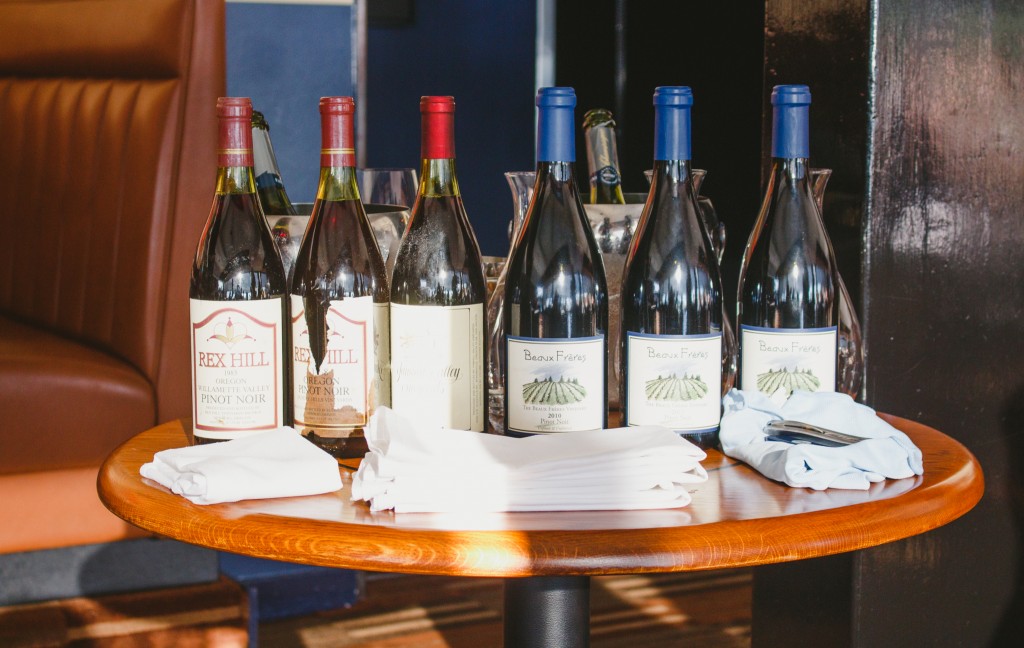 At Ray's Boathouse & Cafe we are honored to work with so many great people in our local food and beverage community. For decades we have partnered with and supported our friends at Rex Hill Winery, a winery that has been crafting elegant Pinot Noirs since 1982 in Oregon's Willamette Valley; and we are proud to have been the first restaurant in the area to carry their impressive wines!
Recently we had the privilege to host some of our friends from Rex Hill Winery (Carrie Kalscheuer), A to Z Wine Works (Annette Larson and Rick Vehrs) and Click Wholesale Distributing (Greg Giere and Dee Torres) for a fun gathering in the Boathouse to share and taste some delicious Pinot Noirs dating back to vintages from 1983!
Here is a peek into what was sniffed, sipped and swirled that evening:
2008 Moutard Cepage Arbane, Buxeuil to begin
1983 Rex Hill Pinot Noir – Rex Hill's first vintage!
1988 Rex Hill Dundee Pinot Noir
1988 Yamhill Valley Vineyards Pinot Noir
2010, 2011, 2012 Beaux Frères Vineyard Pinot Noir
1964 Cruse & Fils Freres Haut Sauternes to finish
Join us this summer in the Boathouse to enjoy a glass (or bottle) of Oregon Pinot Noir paired perfectly with our Copper River Salmon specials, as we've been expertly executing for more than 30 years!