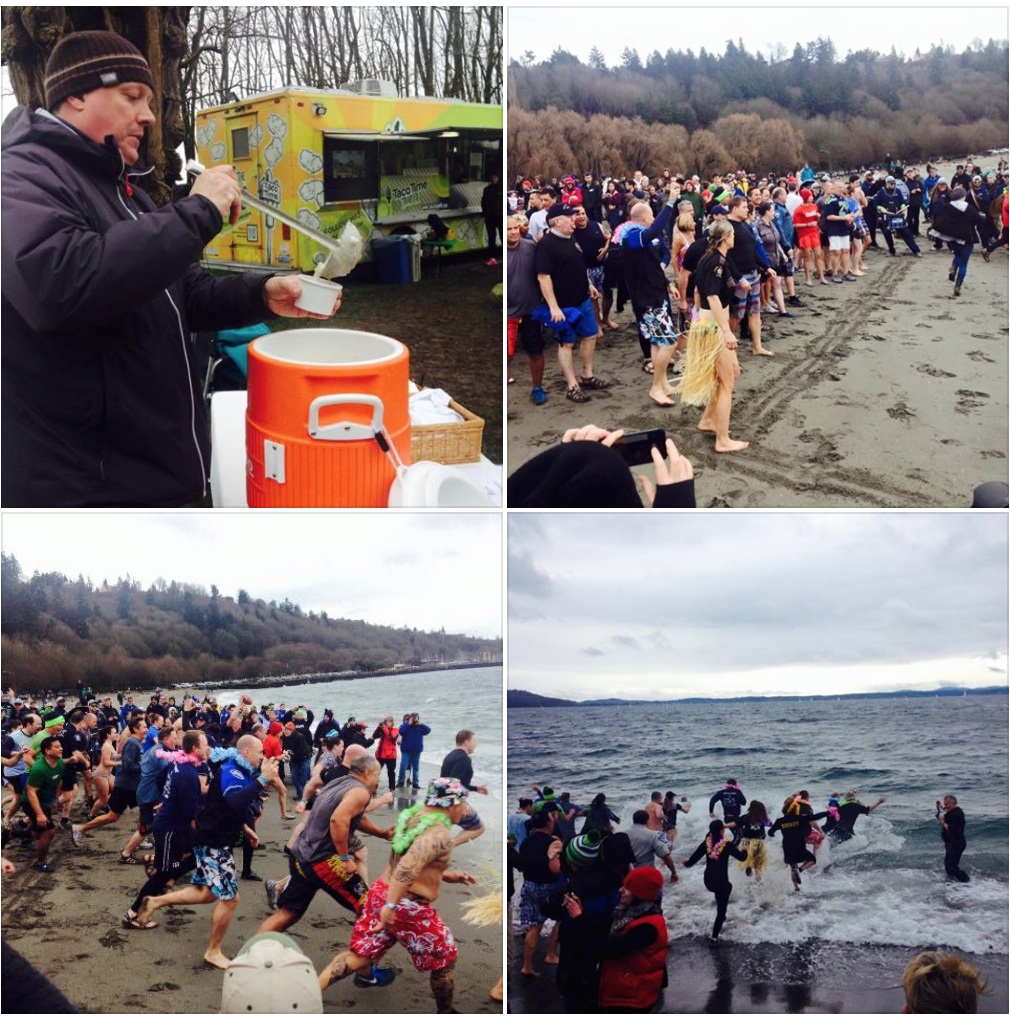 Ray's Executive Chef Paul Duncan was on-site last Saturday at Golden Gardens Park to warm up the brave locals participating in the 2015 Polar Plunge. It was a fun and lively event to help raise awareness and support for the Washington Special Olympics.
In recognition of this event we would like to share with you our beloved Ray's Cafe Clam Chowder recipe. Enjoy!
Ray's Café Clam Chowder
Yields 1 gallon
Ingredients     
8 oz. Baby Clams
1 quart Half and Half
2 cups Cream
4 lbs Red Potatoes
½ bunch Celery
1 White Onion
2 Carrots
1 quart Fish Stock
¼ cup St Our's Clambroth
1 teaspoon Worcestershire
1 teaspoon Tabasco
½ teaspoon Black Pepper
¾ tablespoon Salt
1 cup Flour
½ lb Butter
Bouquet Garnet: (wrap in cheesecloth and tie with string)
6 Black Peppercorn
1 teaspoon Dry Thyme
1 teaspoon Dry Rosemary
4 Bay Leaves
Cooking
Medium dice the potatoes, carrots, onions, celery, and sweat in medium size stock pot for 10 minutes, add the fish stock with the bouquet of herbs and simmer for 45 minutes. In a separate pot melt the butter and whisk in flour to make the roux. On low heat stir the roux for 5 minutes until nice and thick and golden brown. Add the clams, half and half, clam broth, Worcestershire, Tabasco, black pepper, salt and allow to combine. Add the roux and allow the chowder to simmer until the soup thickens. Remove bouquet garnet before serving.