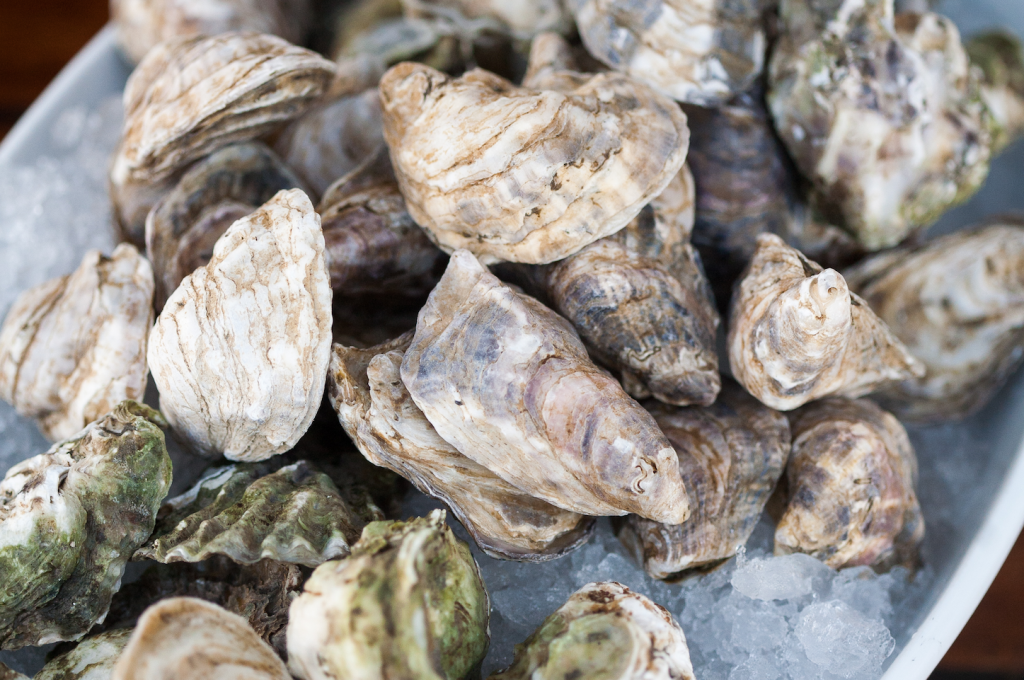 We're kicking off our 45th year celebrating the simple joys of cool, refreshing oysters on the half-shell paired perfectly with crisp sparkling wines.
From Monday, February 19 through Sunday, March 4 in the Boathouse and Café enjoy a variety of local Penn Cove oysters served individually, by the duo, or as a half-dozen with an assortment of sparkling wines from all over the world available by the glass, half-bottle and bottle.
Café oyster varieties and featured sparkling wines include the following and pricing is: $3.75 for one, $7 for two, $20 for six.
Compass Point. Samish Bay, WA – Crisp, sweet, plump meats with a medium-high salinity and a mean finish
Purple Mountain – Moderately deep cups with firm, plump, sweet meats, a hint of mineral and a moderately high salinity.
Rock Point – Creamy texture, sweet flavor, medium salinity and a cucumber finish.
Cafe Sparkling Wines include the following with pricing by 3oz, 6oz and bottle:
Lucien Albrecht Brut Rosé, Crémant d'Alsace, FRA NV $5 / $10 / $37. Tart red currant, rhubarb and strawberry come together in a very refreshing and well rounded rosé
Agusti Torelló Brut Nature Gran Reserva, Cava, ESP 2011 $8 / $15 / $54. Aromas of butter and toasted bread lead into flavors of ripe stone fruits, bright yellow apple and hints of lemon.
Schramsberg Blanc de Blancs, CA, USA 2013 $10 / $19 / $75. Fresh aromas of green apple, pineapple and grapefruit; nuances of fresh-baked brioche and lemon zest on the palate
Pol Roger Brut Epernay, FRA NV $73 (bottle only). An elegant Champagne, with a smoky, minerally underpinning and subtle flavors of poached pear, toast, candied lemon zest and ginger
Menu subject to change.
Make your reservations for the Café at 206.782.0094 or online; and in the Boathouse at 206.789.3770 or online.
We look forward to seeing you as we Shuck & Sip in honor of 45 delicious years!