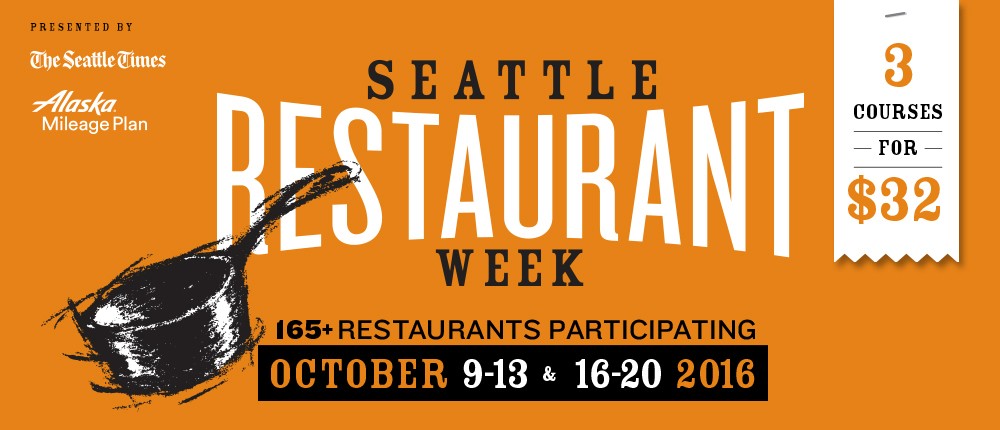 The fall run of Seattle Restaurant Week is back October 9-13th and October 16-20th! Dine like a king at Seattle's best seafood restaurant with our exceptional three-course dinner menus for $32 at both the Café and the Boathouse. Each menu features exciting new options created by our talented chef team!
View our full menus below and make your reservations now before we fill up! For Boathouse reservations call 206.789.3770 or click here. For Cafe reservations call 206.782.0094 or click here.
Share your #SRW photos with us while you dine via @raysboathouse on Instagram, Facebook and Twitter! 
Boathouse Dinner Menu
$32 per person
Starters & Salads
Chilled Calamari Salad GF
Spice poached calamari marinated with Spanish olives, sweet peppers, anchovy and herbs
Cavalo Nero
Black kale, grilled sourdough, new crop Washington apples, pickled red onion, creamy Dijon vinaigrette
Brussels Sprouts GF
House smoked bacon, chili pepper, fish sauce and soy
Roasted Parsnip Soup GF
Walnut pesto, gruyere, parsley
Entrée
Pork Belly & Crab Cakes
Achiote braised pork belly, Dungeness crab cakes, remoulade, malt vinegar potato, baby arugula
Seared Ahi Tuna GF
Sesame crusted, shiitake mushrooms, beet poke, jasmine rice
Petite Tenderloin of Beef GF
Garlic mashed potatoes, black kale, chimichurri
Quinoa Tabbouleh GF
Cauliflower puree, feta cheese, sweet peppers, Swiss chard
Dessert
Olive Oil Cake
Served with sweetened whipped cream and Washington autumn fruit compote
Chocolate Genoise
Nutella mousse, sea salt roasted hazelnuts
Olympic Mountain Ice Cream or Sorbet GF
Daily flavors with gluten free shortbread cookie
Café Dinner Menu
$32 per person
Starters & Salads
Autumn Kale Salad
Black kale, grilled sourdough, new crop Washington apples, pickled red onion, creamy Dijon vinaigrette
Roasted Parsnip soup GF
Walnut pesto, gruyere, parsley
Fried oysters
Pacific oysters, lemon aioli, wakame, tobiko
Lemon Poached shrimp in cocktail GF
White gulf shrimp, lemon, baby romaine, horseradish cocktail sauce
Entrée
Rays Smoked Scallop Carbonara
House smoked bacon, sea scallops, egg, cream and parmesan with fusilli
Wild Salmon
Lightly smoked, roasted and served with Old Bay fried potatoes, pickled cauliflower, butter
Petite Tenderloin of beef
Mashed potatoes, black kale, chimichurri
Quinoa Tabbouleh
Cauliflower puree, feta cheese, sweet peppers, Swiss chard
Dessert
Double Chocolate Brownie
Dark chocolate sauce, vanilla bean whipped cream
Caramel Panna Cotta
Poached new crop apple, short bread cookie
Olympic Mountain Ice cream or sorbet
Daily flavors