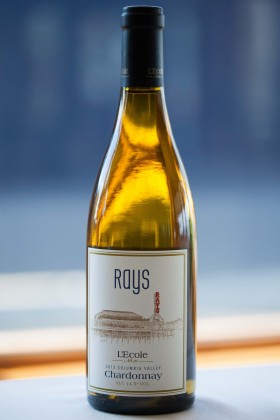 Drink wine with us this August during Washington State Wine Month!
To celebrate WA Wine Month and our recent Seattle Magazine Wine Awards win, our Wine Director Chip Croteau has created an excellent 'Washington Wine by the glass' list August 1-31 in our first floor Boathouse.
Chip and his team's passion for wine is exceptional and we highly recommend asking one of our 12 sommeliers for pairing recommendations during your next visit!
Click here or call 206.789.3770 to reserve today.
Our Boathouse Washington Wines By the Glass Menu includes:
Syncline Winery Grenache Blanc, Boushey Vineyard Yakima Valley, WA 2017 16 gls / 62 btl
Rich, yet fresh and lively, this intriguing wine has aromas of orchard blossoms and citrus, complimented by flavors of fresh apple and star fruit.  Minerality, texture, acidity and enticing aromas make this a standout wine.
Long Shadows Winery Poet's Leap Riesling, Columbia Valley, WA 2016 12 gls / 44 btl
Long Shadows Winery pairs Gilles Nicault with famed German producer, Armen Diel to create a slightly off-dry riesling, bright with honeysuckle, ripe peach, mandarin orange, slate and lime zest notes. Abundant stone fruit flavors, mouthwatering acidity!
DeLille Cellars Chaleur Estate Blanc Sauvignon Blanc/Sémillon, Columbia Valley, WA 2016 16 gls / 60 btl
Riffing on the classic white Bordeaux style, this vibrant, lightly golden wine offers aromas of grapefruit, apples and pears, complimented by earthy notes of golden hay, wet stones and toasty oak.
Betz Family Winery Éleganté Grenache/Counoise/Syrah/Cinsault, Columbia Valley, WA 2015 16 gls / 60 btl
Made from grapes usually destined for Betz's Bésoleil, this blend is named such because of the way it elegantly walks the line between an almost Pinot-like sense of silky texture and freshness, with plenty of savoury minerality, and the spicy and floral qualities of the Southern Rhone.
Ambassador Vineyards 'Diplomat' Cabernet Sauvignon/Syrah, Red Mountain, WA 2012 15 gls / 60 btl
Famed grower Dick Boushey and Hedges winemaker Sarah Goedhart teamed up for this blend featuring blackberry, cassis and plum mixing beautifully with black licorice, spices, cocoa, and just a hint of graphite.
àMaurice Cellars 'Night Owl' Merlot/Cab Sauv & Franc/Pet Verdot, Walla Walla, WA 2013 23 gls / 85 btl
Offering an exotic, complex bouquet of lavender, wild herbs, loamy earth and both red and black fruits, this estate grown blend is medium-bodied and elegant with a dark, meaty, chocolaty, earthy core.