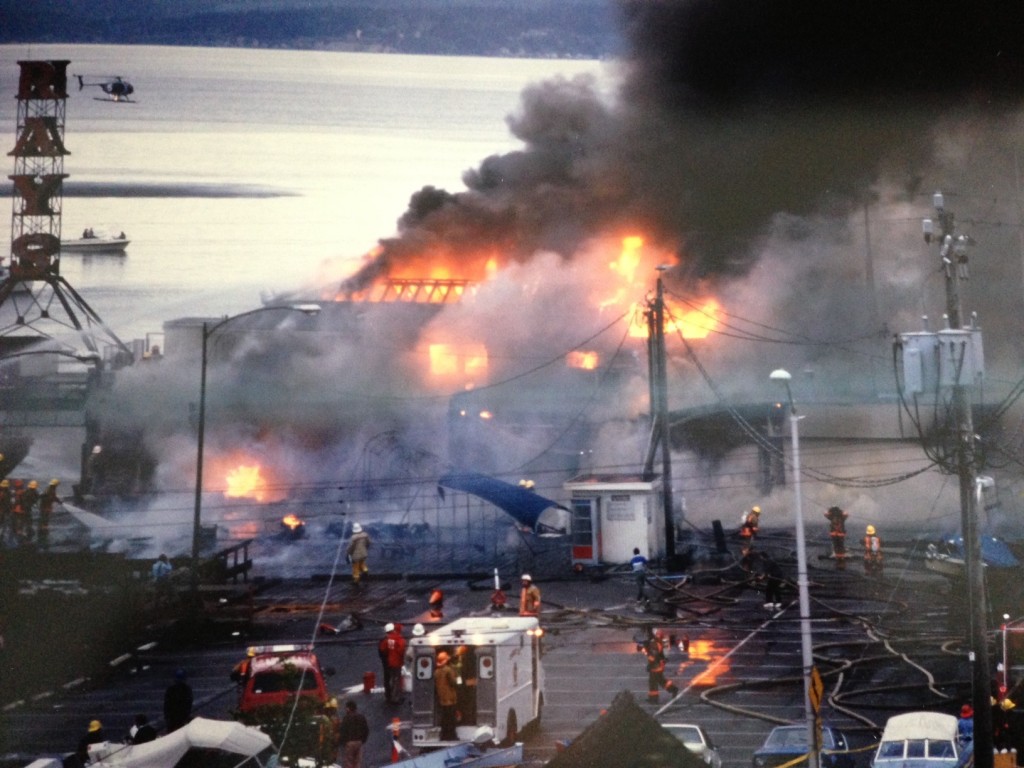 30 years ago this May 26, Ray's Boathouse burned to the ground leaving little left but a few tables, chairs and our iconic Ray's sign. We rebuilt and came back stronger than ever. Now 30 years later we are commemorating this defining day in our history with a Fire Celebration at Ray's! 
Bring the whole family to join us Friday, May 26 to Sunday, May 28 in the upstairs Cafe!
Enjoy our 'smoked & blackened' Cafe menu items, commemorative fire photos, and take in the gorgeous views that were shrouded in smoke 30 years ago.
Includes:
Smoky Habañero Lime Rita
Blackened Wild Keta Salmon Sandwich
Smoked Scallop Salad
Smoked Wild Salmon Niçoise Salad
S'Mores Panna Cotta
Click here to reserve online or call 206.782.0094 today!