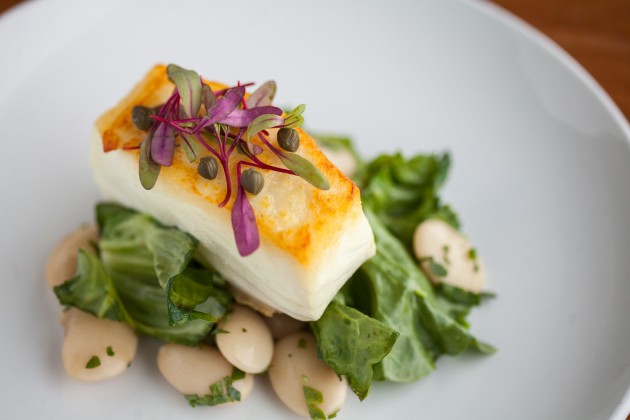 Join us as we celebrate the fresh Washington halibut and sablefish (black cod, butterfish) season from Monday, April 9 through Sunday, April 22 in the Boathouse and Café!
We've partnered with Northwest fisheries to bring you an abundance of halibut and sablefish from Washington's coast. Enjoy new preparations below in both the Boathouse and Café during this time only!
Make your reservations for the Café at 206.782.0094 or online; and in the Boathouse at 206.789.3770 or online to enjoy these limited seasonal specials.
Café Specials
Crispy Smoked Sablefish and Pork Belly braised greens, miso glaze 42
Halibut Fish and Chips cilantro-red onion coleslaw, batter dipped fries 26
Sablefish Cheeks green papaya-apple salad 8
Halibut Bouillabaisse Alaskan king crab, mussels, tomato-saffron sauce, grilled bread 36
Boathouse Specials
Sablefish Two Ways seared with sesame crust and hot smoked with shoyu glaze, jasmine rice, pickles 44
Sablefish Cheeks green papaya-apple salad 8
Pan Seared Halibut king oyster mushroom, pomme puree, pea vines, currant beurre blanc 45