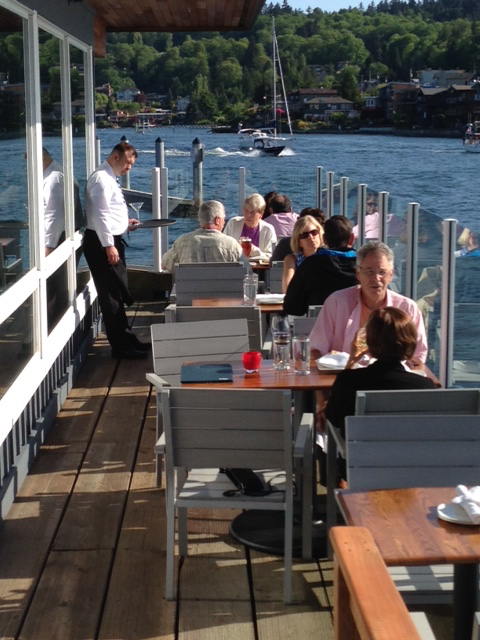 Ray's Boathouse & Café is excited to announce our new outdoor Boathouse deck! Guests can now dine directly over the water and enjoy the Ray's Boathouse menu, wine list and cocktails al fresco.
A Seattle waterfront staple, Ray's is known for its coveted outdoor Café deck that guests love to enjoy on every sunny Seattle day, despite the temperature. The Ray's Boathouse deck will offer the same gorgeous views of the Olympic Mountains and Puget Sound and allow additional outdoor dining for guests.
Bring your friends, family and visitors to Ray's this summer for the ultimate seafood and waterfront experience! Taste our new summer menu and see why Ray's has been one of the most popular seafood restaurants in Seattle for more than 40 years.
Join us daily in the Boathouse starting at 5 p.m. for dinner. Boathouse deck seating is on a first come basis and we do not accept reservations for the deck.