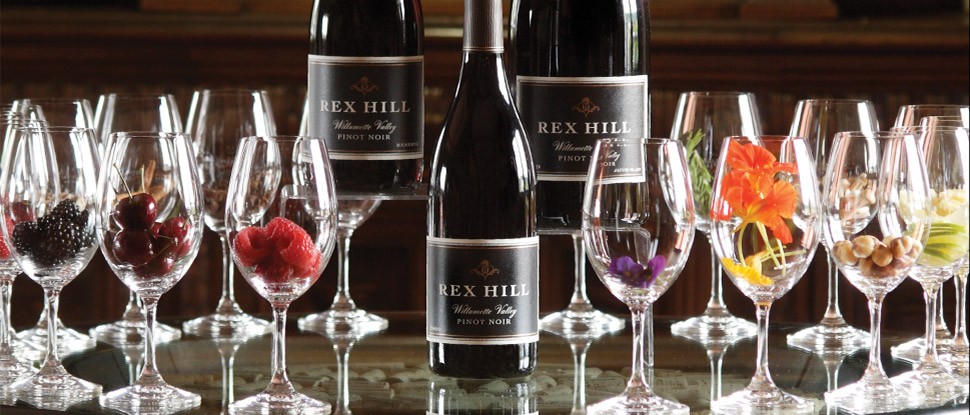 We are thrilled to have Carrie Kalscheuer, Director of Sales & Education for REX HILL and A to Z Wineworks at Ray's Boathouse on Tuesday, March 27th for a beautiful four-course wine dinner. She will share with us the groundbreaking work that these wineries are engaged in; making both stunning wines as well as forging an organization entrenched in social and environmental care.
I was lucky enough to spend some time in Willamette Valley, Oregon this summer tasting the wines produced there and learning about the storied history and success behind REX HILL and A to Z Wineworks from Carrie. The hospitality they showed me was only second to the quality of the wines.
We look forward to showing you the same hospitality at our wine dinner on March 27th! Our Executive Chef Paul Duncan has teamed up with their winemakers to create a custom, four-course menu featuring the iconic cuisine of Ray's Boathouse with six award-winning wines from REX HILL and A to Z Wineworks.
REX HILL winery has recently been awarded an 'Extraordinary Winery Award' for being an 'Under the Radar Winery' from Robert Parker's Wine Advocate, an accolade that recognizes REX HILL as a winery "poised to become the next-great-thing" in the Americas.  The A to Z Wineworks company, which includes the brand REX HILL, led the way in becoming the first Oregon winery to become a certified B Corporation in 2014. This distinction recognizes organizations that meet rigorous standards of social and environmental performance, accountability, and transparency.
Four-Course Rex Hill Wine Dinner Menu March 27, 2018
First Course: king crab "merus" legs, spot prawns, ginger spiked shimeji mushrooms
A to Z Rosé Bubbles
Second Course: hamachi sashimi, avocado mousseline, sugar snap pea, togarashi, yuzu
A to Z Chardonnay vs. REX HILL Seven Soils Chardonnay
Third Course: king salmon in sake kasu, roasted baby carrots, pork fried rice cake, scallion-soy
REX HILL Willamette Valley Pinot Noir vs. REX HILL Jacob-Hart Estate Vineyard Pinot Noir
Dessert: chocolate-praline cremeux, orange caramel, spiced caramel popcorn
A to Z Riesling
If you have any allergies, please contact us to ensure we can accommodate.
Price is $115 per person (excluding tax and gratuity). Dinner will run from 6:30-9:30 pm in the downstairs Boathouse overlooking Shilshole Bay and the Olympic Mountains. Seating will be communal and convivial.
All reservations can be made by calling 206.789.6309 or rayscatering@rays.com. A credit card will be needed at the time of the reservation to reserve your spot.
Even though March is Taste Washington Wine Month and we're featuring some stunning local Washington wines at Ray's Boathouse, we didn't want our wine-loving neighbors down south to be forgotten!
We look forward to seeing you then!
Chip Croteau
Ray's Wine Director