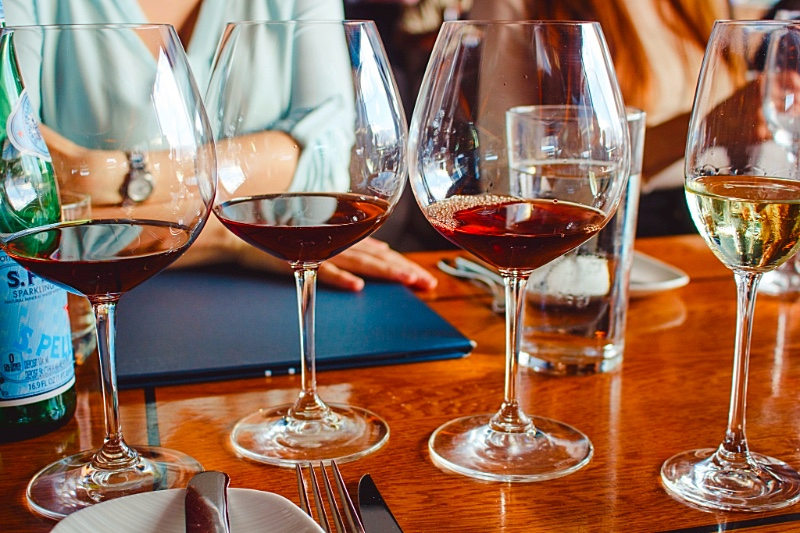 Ray's Boathouse is celebrating Taste Washington Wine Month all March long by offering unusual by-the-glass (and bottle!) selections from Washington State.
Savor such wines as the 2015 Buty Sémillon, Sauvignon, Muscadelle, a vibrant, Bordeaux-inspired white blend from Columbia Valley; the citrus-and-floral 2015 Idilico Albariño from Yakima Valley, proving how deliciously Spanish varieties perform in Washington State; the 2014 Betz 'Bésoliel' from Columbia Valley, a plummy, brambly Rhône-style blend from legendary winemaker Bob Betz; the 2000 Col Solare Red Wine from Columbia Valley, an excellent vintage Cabernet Sauvignon, Merlot and Syrah blend showing concentrated raspberry, chocolate and spice notes; the deep, foxy 2013 Sequel Syrah from Columbia Valley, a collaboration between Allen Shoup for Long Shadows winery and John Duval of Penfolds wine fame; and the 2011 Leonetti Cellars Sangiovese from Walla Walla Valley, showing founder Chris Figgins' passion in this blackberry-driven, spicy Italian variety.
Glass pours maintain their flavor profiles and varietal integrity through Ray's Coravin wine-dispensing system. By inserting the Coravin's hollow needle through the cork and pressurizing the bottle with argon gas, any amount of wine can be poured without compromise.
"Taste Washington" at Ray's Boathouse now through March 31!