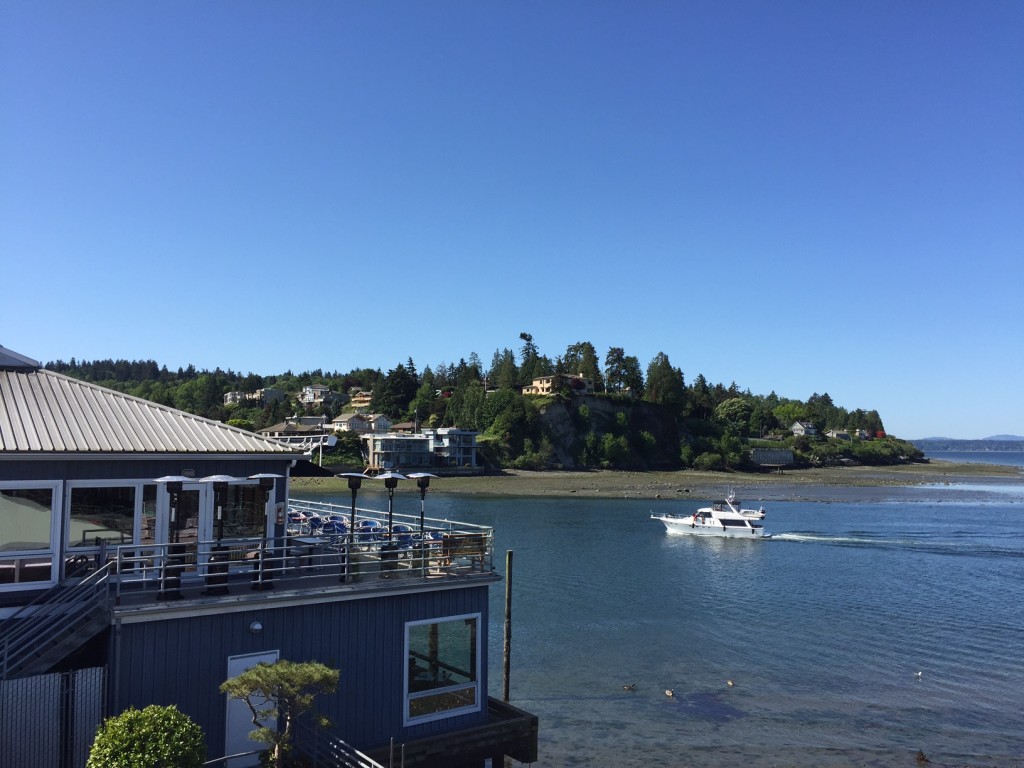 Make this Father's Day a one-of-a-kind celebration on the waterfront at Seattle's iconic seafood restaurant this Sunday, June 19! Enjoy gorgeous views of the Puget Sound and the Olympic Mountains at Ray's Boathouse from 4:30–9:30 p.m., and in our Cafe deck or dining room from 11:30 a.m.–10 p.m.
Father's Day specials include:
Boathouse: Sirloin and Half Lobster Tail, grilled 7-ounce sirloin and butter poached half lobster with fried old bay potatoes and corn on the cob, $45.
Café: Half-Rack Rib Plate with house-made barbeque sauce, battered dipped fries and coleslaw, $19. 
S'mores Panna Cotta, $8 in both the Boathouse and Cafe to treat dad to dessert!
For Boathouse reservations, call 206.789.3770 or visit rays.com/rays-boathouse-reservation. For Café reservations, call 206.782.0094 or visit rays.com/rays-café-reservation.